MILITARY OR WARGAMING TREES
Here are a couple of blasted stumps that I did for somebody.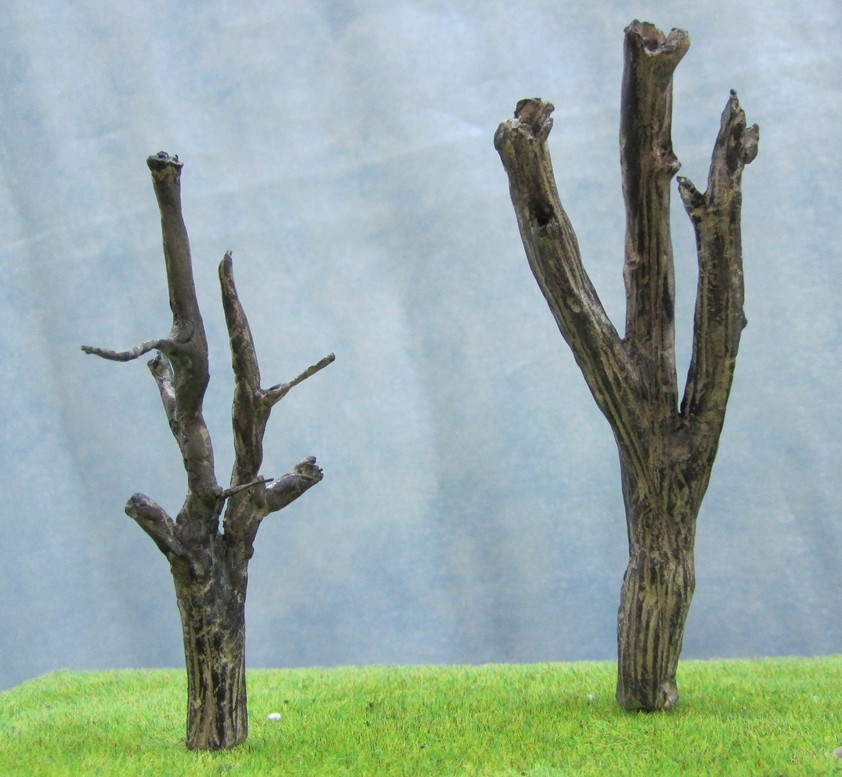 It is presumed that you don't want dollshouse style trees in pots
If you want trees with planting spikes, to save repetition of sites, you may wish to visit our Railroad trees website here .
 
Please feel free to contact us to discuss your requirements.
If you are looking for small trees for gaming then you could try looking at Forest fillers